It's always time to visit a Quilt Shop or discover a new one! They are listed alphabetically by town name. Send changes or additions to: fqn.shop @ FloridaQuiltNetwork.com
NOTE: to find a shop quickly, use CTRL-F and type in the town name, shop name...whatever!
On a cell phone, try clicking on the address for a map. Or, click on the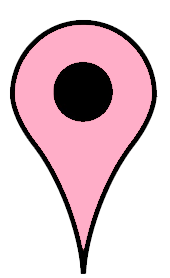 icon for a Google Map view of the address.
Alachua

(See also Chiefland, Gainesville,

Julie's Pins & Needles Opened May 2014
14901 Main Street
Alachua, Florida

904-214-6633

email: julspinsandneedles@gmail.com

website: www.juliespinsandneedles.net

shop hours: 10:00 - 5:00 Monday - Friday, 10:00 - 3:00 Saturdays, closed on Sundays

I have been a quilter myself for about the last 15 years but sewing for as long as I can remember. My goal with opening this shop is to make this a place for quilters to come and not only get the supplies they need but also an environment to exchange ideas, thus I call it a quilting parlor. Come check out the new quilt shop in Alachua. I look forward to seeing you.

---

Buttons & Bows Closed 4/12

14925 Main Street

Alachua Fl, 32615

386-418-0194

Buttonsandbows @ windstream.net

(See also Apopka, Clermont, Deland, Kissimmee,

Lake Mary, Maitland, Orlando, Orange City,

A Material Girl Quilt Shop @Hart Ranch

36844 Hart Ranch Road

Eustis, Florida 32736

407-884-0660

materialgirl2523 @ yahoo.com

---

Apopka Quilt Company Closed 9/2011

174A Semoran Commerce Place #102

Apopka, FL 32703

Avon Park

Heart to Heart Fabrics & More New address 7/2013

1103 W. Circle St.

Avon Park, FL 33825

863-453-3100

Hours: Mon - Sat 10am - 4pm

Thursday 10 - 8pm

Baker

Ruthie's Notions  
1365 John Riley Barnhill Rd.
Baker, FL 32531

850-830-4815

Email us your questions and orders at

Belleview

The Red Barn Quilt Shop Closed 2007

12672 S Hwy 301

Belleview, FL 34420

352-245-0332

theredbarnquiltshop @ hotmail.com

(See also Tallahassee, Pamana City)

Quilts, Memories, And Past Times
20139 NE Marie Ave
Blountstown, Florida. 32424
850-899-0790
Marie Granger, owner

I am a retired Family and Consumer Science teacher and have sewn all my life. I quilt with a long are quilting machine. I do this for fun and I try to help all my customers have fun too. I have a large selection of fabrics and quilting supplies. Come see me and and we will share ideas.

Boca Raton

(See also Port St. Lucie, ,Greenacres, West Palm Beach,

StitchCraft

399 S. Federal Hwy

Boca Raton, FL 33432

561-447-4147

Hours: Monday - Saturday 10-5

stitchcraftboca @ gmail.com

www.stitchcraftboca.com https://www.facebook.com/pages/StitchCraft/102182346550672 (previously called Three Crafty Quilters)

Cotton Patch Quilt Shop new address 9/2010

8480 Cooper Creek Blvd

University Park, FL 34201

941-359-3300

Hours: 10 to 5, Monday through Saturday, open Sundays 12 noon to 4pm.

We are open on Sundays all year round.

Located off University Parkway, just west of I75, take exit 213 (Sarasota/Bradenton airport exit).

(we were previously at 6500 14th St West, Bradenton)

(See also Brooksville, Clearwater, Dunedin, Holiday, Land O'Lakes, Lutz, Plant City, Tampa, Temple Terrace, Zephyrhills)

Tampa Bay Sewing Center

11215 Causeway Blvd

Brandon, FL 33511

813-651-0495

---

Gigi's Fabric Shop
706 West Lumsden Road new address
Brandon, Fl. 33511
813-661-9000


813-661-9000

.
Tuesday-Friday 10 a.m. to 5 p.m.
Saturday 10 a.m. to 2 p.m.
www.gigisfabricshop.com

---

Bernina Pfaff Sewing Center closed and moved to Temple Terrace

768 W Lumsden Rd

Brandon, FL 33511

813-655-8909

Brooksville

(See also Brandon, Clearwater, Dunedin, Holiday, Land O'Lakes, Lutz, Plant City, Tampa, Temple Terrace, Zephyrhills)

Bear's Paw Quilting

1292 Myers Road

Brooksville, FL 34602

352-583-4705

*machine quilting by appointment only*

---

Nana's Quilt Shop

18851 Cortez Blvd.

Brooksville, Florida 34601

352-796-0011

nanasquiltshop @ gmail.com

(See also Crescent City, Ormond Beach, Flagler Beach, Daytona Beach, Deland, New Smyrna Beach)

The Sew & Quilt Shop closed Feb 2017

4601 E. Hwy 100 Unit B-6

Bunnell, FL 32110

386-586-5409

Mon,Wed,Thu,Fri - 10am - 5pm

Tue - 10am - 8pm

Sat - 10am - 3pm Sun - Closed

Website: www.sewandquiltshop.com

Cape Canaveral

Strawberry Stitchery back from Tennessee
102 Columbia Drive Unit 103
Cape Canaveral 32920
(Across the street from Ace Hardware on A1A in Cape Canaveral)
http://strawberrystitchery.com/directions/ shows directions to the new location prominently

Website: www.strawberrystitchery.com

(See also Alachua, Chiefland, Gainesville, Trenton)

The Salty Needle Quilt Shop

Beth Davis-Owner

434 2nd Street

Cedar Key, FL

352-543-9779

Hours: Mon.-Sat. 10-5 * Sun. 1-5

Website: www.thesaltyneedlequiltshop.com

(See also Alachua, Gainesville, Trenton)

Levy County Quilt Museum

11050 NW 10th Ave

Chiefland, Fl 32626

352-493-2801

Open Tuesday - Saturday from 10 - 3

http://levycountyquiltmuseum.org

Levyquilts@gmail.com
Find us on Facebook - levy-county-quilt-museum

(See also Lady Lake, Ocala, Summerfield, Wildwood)

Ye Olde Post moved out of state in 2006

17786 N. US Hwy. 301

Citra, FL 32113

352-595-2933

Vintage sewing machine/fledgling quilt shop/alterations. Specializing in vintage machines. Offering hand crank & treadle quilt classes.

yeoldepost @ netzero.net

(See also Brandon, Brooksville, Dunedin,Holiday, Land O'Lakes, Lutz, Plant City,, Tampa, Temple Terrace, Zephyrhills)

Country Quilts 'n Bears

1983 Drew St.

Clearwater, FL 33765

727-461-4171

Monday-Saturday 9am til 5pm

countryquilts @ ij.net

(See also Apopka, Deland, Kissimmee, Lake Mary, Maitland, Orlando, Orange City, Oviedo, Sanford, St. Cloud & Winter Garden)

Clermont Sewing and Quilting

741 West Montrose Street

Clermont, FL 34711

352-243-4568

---

Quilters Anonymous, Inc. New store 6/11

11320 Monte Vista Rd

Clermont, FL 34711

866-429-0968 toll-free

352-241-6768 local

quiltanoninc @ aol.com

(See also Merritt Island, Rockledge)

Quilting Folks Sewing Gallery Moved to Rockledge

200 Forrest Ave.

Cocoa, FL 32922

321-631-8601

FLQuilts @ AOL.com

Hours: Mon-Fri 10-5, Sat 10-3

(See also Ft. Lauderdale, Margate, Tamarac)

Jamie's Country Stitches Closed

11471 W Sample Road

Coral Springs, FL 33065

countrystitches @ bellsouth.net

(See also Bunnell, Ormond Beach, Flagler Beach, Daytona Beach, Deland, New Smyrna Beach)

La Rue's Quilt Kottage new in 3/11

6 North Summit

Crescent City, FL 32112

386-698-1656

866-848-7230

LaRuesquiltKottage @ windstream.net

Hours: Tues-Fri 11-5pm, Sat 11-3

(See also Baker,

Margie's Sew Much Fun

2014 Lacey Lane

Crestview, FL 32536

850-682-6920

689-3655

1-866-739-6274 toll free

margies @ margiessewmuchfun.com

Crystal River

Beyond The Stitches open July 2018

979 N. Suncoast Blvd

Crystal River, FL 34429

352-794-3289

Hours Mon-Friday 9am-5pm, Saturday 9am-3pm

Baby Lock Sewing/Embroidery/Quilting/Serger Machines

AccuQuilt Machines and Dies

Floriani, Fabric, Threads and Notions

We also have interesting classes for everyone in our Learning Center

---

Tomorrow's Treasures closed 2017

Authorized BERNINA Dealer

802 N. Suncoast Blvd

Crystal River, FL 34429

(See also Brandon, Brooksville, Clearwater, Holiday, Land O'Lakes, Lutz, Plant City, Tampa, Temple Terrace, Zephyrhills)

Quilts on Plum Lane

14215 7th St.

Dade City, FL 33523

Phone 352-518-0003

Fax 352-518-0022

plumlanedl @ cs.com

Owner Donna Lillbridge Manager Carol Bradshaw

Shop Hours: Mon-Sat 10-5, First Sat- open till 8

---

Quilted Twins Fabric Warehouse new shop 11/18
13829 U.S. Hwy. 98 Bypass
Dade City, Fl. 33525

Open Thursdays at 1-5:30

Facebook page- Quilted Twins- Fabric Deals with Rachel

(See also Crescent City, Ormond Beach, Bunnell, Deland, Flagler Beach, New Smyrna Beach)

The Sewing Garret

949 Beville Road Bldg B

Daytona Beach, FL 32119

386-767-3545

(See also Apopka, Clermont, Kissimmee, Lake Mary, Maitland, Orlando, Oviedo, Sanford, St. Cloud & Winter Garden, Orange City, Ormond Beach, Crescent City, Bunnell, Daytona Beach, Flagler Beach, New Smyrna Beach )

Quilt Shop of Deland, Inc.

115 W. Rich Ave

Deland, FL 32720

Judy Hansen 386-734-8782

or 1-866-734-8782

quiltshopofdeland @ hotmail.com

Mon - Sat, 10am - 5pm, closed on Sunday

---

Fabrications

Fabulous Fabric and Yarn, Studio and Gallery


145 W. Wisconsin Avenue (NE corner of Florida and Wisconsin Avenues, parking in back) DeLand, FL 32720
(386) 624-7340
www.fabrications.rocks
www.facebook.com/Fabrications.Deland.FL/

Fantastic fabrics, twisted and fanciful yarns & wild notions. Embroider, embellish, piece it together or make it up out of whole cloth. Let's make something up!
Classes, sewing studio and consignment gallery.

(See also Baker, Crestview, Ft. Walton, Navarre, & Pace & Pensacola)

The Crazy Patch closed February 2011

782 Baldwin Ave

DeFuniak Springs, FL 32435

850-892-2093

crazypatch @ embarqmail.com

Destin

Chalkboard Quilts
114 Palmetto Street, #9
Destin, Fl 32541
(850) 499-1630


www.chalkboardquilts.com
michelle@chalkboardquilts.com

---

TJ'S Fabrics
36074 Emerald Coast Parkway
Destin, FL 32541
(850)598-9446
www.tjsfabrics.com

---

The Cotton Loft online store only

850-650-2025

Tues-Fri - 9:30-4:00 Sat 9:30-1:00

(See also Brandon, Brooksville, Clearwater, Dade City, Holiday, Land O'Lakes,Lutz Plant City, Tampa, Temple Terrace, Zephyrhills)

Rainbows End Quilt Shoppe

941 Broadway

Dunedin, FL 34698-5710

727-733-8572 or 800-353-1928

Dunnellon

Cottonbelle Quilt Shoppe closed 2007

20625 W. Pennsylvania Ave.

Dunnellon FL 34431

352-489-2900

Patches Galore closed April 2011

8915 US 301 N.

Parrish, FL 34219

(new Parkwood Sq. Shopping Center)

patchesart @ aol.com

Englewood

A Quilter's Cottage

closed Spring 2012, she continues to run her LongArm Business, however, See website: aquilterscottage.com

80 South McCall Rd.

Englewood, FL

941-321-8157

Hours: Mon - Friday 9am - 5pm Saturday 9am - 4pm

reclr2k @ yahoo.com

Fernandina Beach

Lollipops Quilt Shop open 5/13

1881 So. 14th St. Ste. 5
Fernandina Beach, FL. 32034

904-310-6616

Our Hours: Tuesday - Friday 10 to 5:30 Saturday 10-4



Directions: On I-95, take Exit 373 – then head EAST on Hwy 200/A1A to Amelia Island/Fernandina Beach. A1A becomes 8thStreet. Take a right on Sadler Road (2nd Stoplight once you get on the island) and then a left at the very next intersection which is 14th Street. We are down on the left in a strip mall just before the next stoplight.

Laurie Malm
Laurie@popsbindings.com

---

Jan's Quilt n Stitch closed

474388 East S.R. 200/A1A

Fernandina Beach, FL 32034

Flagler Beach/Palm Coast

(See also Ormond Beach, Crescent City, Bunnell, Daytona Beach, Deland, New Smyrna Beach)

Cut Up And Sew (new owner, new name)

Location at 'City Walk' in 160 Cypress Point Pkwy. Unit D116

Palm Coast, FL 32164

386-447-1103

M-Fr 10 am to 5pm and Sat. 10am to 3 pm

(See Jacksonville Area)

(See also Coral Springs, Margate, Tamarac)

Once Upon a Quilt

3404 Griffin Road

Fort Lauderdale FL 33312

(between I95 & 441)

954-987-8827

Once Upon A Quilt…where dreams come true, Inc. in business 14 years +. We were featured in American Patchwork and Quilting magazine as one of the 10 Easily accessible from Ft. Lauderdale International airport – approximately 4 miles door to door. Hours: Tuesday – Friday 9:30 am – 4:30 pm, Saturdays 9:30 am – 4:00 pm closed Sunday and Monday 'like' us on Facebook, where you will be privy to up to date information and special coupons.

ouaq @ bellsouth.net

Fort Pierce

Tomorrow's Heirlooms closed in 2008

1840 South Kings Hwy

561-461-9510

(See also Howey-in-the-Hills, Leesburg, Mount Dora)

Sew Cherished closed but still has online store

2468 Hwy 441/27 #104

Fruitland Park, FL 34731

352-787-5001

(See also Sanibel)

Quilt Lovers' Hangout

Hancock Bridge Square

13494 North Cleveland Ave

North Fort Myers, FL 33903

239-995-0045

quiltlovershangout @ yahoo.com

OPEN 7 DAYS A WEEK Tuesday & Wednesday 9-8 Monday, Thursday & Friday 9-6 Saturday 9-4 Sunday 12-4

At the "Hangout" you are always greeted with a warm and friendly welcome. You'll feel at homethe moment you walk in the door. With over 6000 bolts of fabric we offer large selection of Flannels, Wool, Batiks, RJR, Moda, P&B, Red Rooster, Hoffman, , Benartex, Andover, Kaufman, Northcott, Thimbleberries, Timeless Treasures, Cranston .30"s prints, along with reproductions and civil war fabrics. It's a shop you really don't want to miss! We do offer discounts to large groups coming a long distance. Lots of parking along with many places to grab a bite to eat.

---

Susie Q's Quilts and Sewing Center

1890 North Tamiami Trail

North Fort Myers, FL 33903

239-656-2722

susieqquilts @ earthlink.net

Authorized HQ 16 Represenative

---

Flash Sew and Quilt new shop 9/15

6810 Shoppes at Plantation Drive #10

Ft. Myers, FL

239-304-8387

239-288-4059

OPEN 10-5 Mon.-Fri.  /  10-4 Saturday

---

Quilters Corner closed in 2007

12717 McGregor Blvd. (Pewett Center)

Ft. Meyers, FL 33919

941-437-4555

QuiltersCorner @ aol.com

(See also Baker, Crestview,DeFuniak Springs, Navarre, & Pace & Pensacola)

Stitcher's Quest opened in September 2015

745 Beal Parkway NW #5
Fort Walton Beach, FL 32547

Store hours are Mon, Wed, Thurs, Fri 10-5, Tues 10-6, Saturday 10-4.

We are in the same location as the former shop - Lynn's Sewing Center.


Have a creative day!

Judy Musteric




www.stitchersquest.com/
(850) 864-4555

Lynn's Sewing Center closed 2015

745 N. Beal Parkway

Fort Walton, FL32547

Phone: 850-864-4555 Fax: 850-864-1919

lynnsewing @ earthlink.net

Hours: Monday-Friday 10-5:30pm Saturday 10-4pm

Chickadee Shops closed

6785 W Newberry Rd.

Gainesville, FL 32607

NOTE: Located upstairs in the Oaks Mall Plaza, elevator available Hours: Monday- Friday 12:00 pm - 5:00 PM Saturday 10:00 am - 5:00 PM CLOSEDSUNDAY

(See also Boca Raton, West Palm Beach, Jupiter, Palm Beach Gardens, Port St. Lucie, )

Buttonwood Quilts new address 8/11

2918 S. Jog Road

Greenacres, FL 33467

561-304-7211

Monday through Friday 10 - 5 and Saturday 10 - 4.

Long Arm Quilting Service, Finished Quilts for Sale, Quilt Kits, books, patterns, 100% cotton fabric, notions, and Quilting supplies

robin @ buttonwoodquilts.com

Gulfport

(near St. Petersburg)

Fabric Smart moved 11/15
Fabric Smart Opened December 2, 2014
Moved, new location:
5401 Gulfport Blvd. S.
Gulfport, Florida, 33707
727-914-8850
info@fabric-smart.com
website: www.fabric-smart.com
Hours: Monday through Friday 10 am to 5 pm
Sunday 12 pm to 5 pm


Fabric Smart offers a wide variety of quilting weight cottons. Novelty cottons are our speciality and we have recently added a line of African cotton fabrics. The move to our new location has provided the space for us to offer thread, notions, books and patterns. We offer day and evening classes in both sewing and quilting. Fabric Smart also sponsors the Gulfport 4-H Sewing Club which meets in our store. Fabric Smart is a participant in the Annual Bay Area Shop Hop and the Row by Row Experience. Something for everyone! We are open 7 days a week and invite you to visit us when you are in the St.Petersburg/Tampa area.

-------------------------------------------

StarGazer Quilting out of business

3038 Beach Blvd

Gulfport, FL

727-322-1617

Haines City (near Dade City, Kissimmee, Plant City, Winter Haven)

Lollipop Shoppe closed 2017


3393 US Hwy 17-92 West

Haines City FL 33844


Owner:  Laurie Allen


(See also: Punta Gorda, Port Charlotte)

Sandy's Quilt Shop closed 2014

3083 Sulstone Dr.

Harbour Heights, FL 33983

941-255-1117

(Exit #167 off I-75) sandysquiltshop @ yahoo.com Hours: 9:00 a.m. - 5:00 p.m. ( monday - friday) and 9:00 a.m. - 2:00 p.m. (Saturday) Website: www.sandysquiltshopllc.com

Holiday (see also Tampa, St. Pete, Clearwater, Hudson, Spring Hill, Lutz)

AA White Sewing Center new location as of July '16
3307 Us Highway 19
Holiday, Fl. 34691
Email whitesewingcenter@gmail.com
Phone 727-232-6718


(See also Leesburg, Fruitland Park, Mount Dora)

Quilters Co-op closed

100 S. Palm Ave

Howey-in-the-Hills, FL

A longarm quilting studio. Not a fabric shop. Call for an appointment!

Hudson

(see also Holiday)

Quilt 'Til You Wilt

9609 Fulton Avenue

Hudson, FL 34667

727-862-6141

Pat Wilkinson pipsqeak @ verizon.net http://quilttilyouwilt.net/default.aspx

Hours: Tues-Fri 10-5, Tues, Thurs & Fri 7-9, Sat 10-3

(See also Orange Park & Fernandina Beach)

The Quilting Connection

2025 Chelwood Court

Atlantic Beach, FL 32233

904-241-3680

Web: www.quiltingconnection.com

---

Olde Green Cupboard shop closed but website is going strong! See below

10950-026 San Jose Boulevard

Jacksonville, Florida 32223

Gloria is now designing her own pattern line along with designing fabric. She has her current fabric collection, Honeymoon Cottage, with Blue Hill Fabrics that will be shipping to the quilt stores in August. Please watch her website for new patterns! www.oldegreencupboard.com

---

Calico Station

1857 Wells Rd.

Orange Park, FL 32073

904-269-6911

Monday-Thursday 9am til 8pm
Friday 9am til 5pm
Saturday 10am til 5pm
Sunday 12noon til 5pm

calicostationinc @ bellsouth.net

---

Country Crossroads

799-3 Blanding Blvd

Orange Park, FL 32065

904-276-1011

Monday and Saturday 10am-4pm

Tuesday - Friday 10am-5pm

Cozy shop with a friendly atmosphere. Top quality 100% cotton fabrics. Classes and custom long-arm quilting, too.

themice @ countrycrossroad.com

http://www.countrycrossroad.com

---

Paula's Fine Fabrics

8358 Point Meadows Dr. #4

Jacksonville, FL 32256

904-519-7705

---

LadyBug Quilt Shop

1400 Cassat Ave Suite 6

Jacksonville, FL 32205

904-527-8994

labybugquilts @ comcast.net

Our website is: www.ladybugquiltshop.com

Fellow Quilters,

Hi! My name is Rikki Jameson. I would like to invite you to visit Ladybug Quilt Shop! I am 1.5 miles south of I10 on Cassat Ave. on the West side of the street, next to Enterprise rental.

I have lots of blenders and background fabrics along with a variety of 108" wide fabrics for backings – no seams on larger quilts! There are rulers, notions, books and patterns.We have classes for all skill levels and longarm quilting.

The shop hours are:

Sunday: 12 pm –5 pm
Mon, Tues: 11 am – 6 pm
Wed: Closed
Thurs – Fri: 11 am – 6 pm
Sat: 10 am – 4 pm

Come in, browse a bit, have a cup of coffee (or tea) and chat with us.

---

Cinnamon's Quilt Shoppe

4220 Hood Road

Jacksonville, Florida 32257

904-374-0532

info @ cinnamonsquilts.com

Owner: Karen Covey Hours: Monday-Thursday 10-6 Friday-Saturday 10-5 Sunday 12:30- 4:30 We are the "newest" quilt shop in Jacksonville. We love to consider ourselves a "Creative Sewing Center". We have an abundant amount of fabrics with something suiting everyone's tastes! We have a large classroom and a interesting class schedule (which you can find on the website). We are easy to locate in a stand alone building. Come and See us...it will be worth your trip!

---

The Quilting Patch Sewing Studio closed in 2009

1809-1 Town Center Blvd

Orange Park FL, 32003


Mon + Fri: 10am - 5:30pm Tues,Wed,Thurs: 10am - 8:00pm, OPEN LATE Sat: 10am - 4:30pm Sun: 1pm - 5:00pm

info @ quiltingpatch.com

---

Material Things shop closed, phone/email still working

10503-4 San Jose Blvd.

Jacksonville FL 32257

(¼ mi. north of I-295, behind Walgreen's)

904-260-0176

Mon-Fri 10am til 6pm (Thurs til 8pm) Saturday 10am til 4pm --- Closed Sunday

Email: materialthings @ bellsouth.net (email for class schedule)

(See also Boca Raton, Greenacres, West Palm Beach, Palm Beach Gardens, Port St. Lucie, )

Quilters' Choice

661 Maplewood Drive #14

Jupiter, FL 33458

561-747-0525

Tuesday-Friday 10am til 5pm Saturday 10am til 4pm quilterschoice @ bellsouth.net

Key West

Key West Hand Print Fashions

201 Simonton Street

Key West, FL

305-292-8951

305-292-8965 -- Fax

800-444-1462 -- Orders

---

The Seam Shoppe

1113 Truman Ave.

Key West, FL 33040

305-296-9830

info @ tropicalfabricsonline.com

(See also Apopka, Clermont, Deland, Haines City, Lake Mary, Maitland, Orlando, Orange City, Oviedo, Sanford St. Cloud, & Winter Garden)

Heartfelt Quilting and Sewing closed 2017

401 S John Young Pky, Kissimmee

---

Queen Ann's Lace closed 3/12

303-305 Broadway Ave

Kissimmee FL 34744

(See also Ocala, Wildwood

The Sewing Studio at Lady Lake (formerly Sew Superior)

La Plaza Grande South

980 Bichara Blvd

Lady Lake, FL 32159

352-753-0219

---

A Quilting Palette, LLC

A Creative Design Center

732 S. US Hwy 441

Plaza 1

Lady Lake, FL 32159

352-751-0405

Website: www.aquiltingpalette.com

EQ8 Classes

Fabrics/Batting - EQ7 Design Services

Embroidery - Classes - Quitling Referrals

Lake City

Fabric Art Shop

FAS Southern School of Quilting and Longarm Techniques.
4136 West US Highway 90
Lake City, FL 32055

Exit 427 off of I-75, west 1/2 mile on US 90, on left in Swanson Plaza #4134 & 4136.


Owner: Barbie Swanson

386-755-0179

FAX: 386-755-8530

Authorized JANOME & INNOVA dealer.

EASY GLIDE® tools and EDIEBARB Designs born here!
4000 bolts of fabrics, & specialty products for fiberart.

Lots of sewing, quilting and art classes & retreats.


barbie @ fabricartshop.com

www.fabricartshop.com www.quiltkitsandmoreatfas.com

---

Amygene's Embroidery Studio closed

273 N. Marion Ave

Lake City, FL

amygenes @ bellsouth.net

---

Creative Stitches

273 N. Marion Ave

Lake City, FL 32055

386-754-3741

creativestitches @ bellsouth.net

Lakeland

Fabric Warehouse

3030 North Florida Ave.

Lakeland, FL 33805

863-680-1325

Mon - Sat 10am - 5:30pm

fabric-warehouse.net/homepage/

---

Heartfelt Quilting & Sewing closed 2014

4640 Cleveland Heights Blvd.

Lakeland, FL

(Country Corner)

Hours

10-6 Mon, Tues, Wed, Fri
10-8 Thursday
9-4 Sat.

Full service quilt shop Janome/Handi Quilter dealer

---

The Patchwork Pig closed in 2012

228 East Pine Street

Lakeland, FL 33801

---

Granny's Trunk closed in 4/05

4644 Cleveland Heights Blvd.

Lakeland, FL 33813

(See also Apopka, Clermont, Deland, Kissimmee, Maitland, Orlando, Orange City, Oviedo, Sanford, St. Cloud, & Winter Garden)

Bernina Sewing Centre

3593 Lake Emma Road

Lake Mary, FL 32746

Corner of Lake Emma Rd and Lake Mary Blvd

407-805-9300

melsews @ aol.com

(See also Sebring)

Sew Biz

299 E. Interlake Blvd

Lake Placid, FL 33852

863-699-2228

nancy @ sewbiz.biz

Lake Wales

The Quilt Shop closed

56 W Central Ave., Suite 101

Lake Wales, FL 33853

863-223-8672

Linda Spurgeon

(See also Brandon, Brooksville, Clearwater, Dade City, Dade City, Dunedin, Holiday, Lutz, Plant City, Tampa, Temple Terrace, Zephyrhills)

Sew Bee It closed in 12/08

6751 Land O'Lakes Blvd.

Land O'Lakes, FL 34638

Largo

oneBEADplace, Inc.

Janice Lembo / Owner

10801 Starkey Road #302

Largo, FL 33777

727-392-5865

---

Keep Me In Stitches

10459 Ulmerton Road

Largo, FL 33771

727-648-2490

---

The Quilt Stop, Inc.

closed 11/05

7250 Ulmerton Road

Largo FL 33771

(See also Fruitland Park, Howey-in-the-Hills, Mount Dora)

A Quilter's Dream

closed Nov 2011

719 W. Main Street

Leesburg FL 34748

Pookie Bear's Den closed in 2005

2253 N. Citrus Blvd. (US 27/441)

Leesburg Square shopping center next to Wal-Mart Leesburg, FL 34748 352-638-9023 Specializes in reproduction fabric, decorative painting and teddy bear supplies. The shop has a large classroom with utility sinks making fabric dyeing classes a breeze. Susan Larson, Owner

pookiebearsden @ aol.com

Longwood

Busy Fingers Quilt Shop, Inc.

closed 12/08

460 North C.R. 427

Longwood

(See also Brandon, Brooksville, Clearwater, Dade City, Dunedin,Holiday, Land O'Lakes, Lutz, Plant City, Tampa, Temple Terrace, Zephyrhills)

Scrap & Sew

new address as of 01/2011

16541 Pointe Village Dr. #108

Lutz, Fl 33558

813-749-0888

Mon-Fri 10-6pm
Sat 10-5pm
Sun. Closed

customerservice @ scrapandsew.com

blog: http://www.scrapandsew.com/wordpress/

---

Sweet Darling Quilts

new shop 8/2011

26240 Wesley Chapel Blvd

Lutz, FL 33559-7206

813-994-2994

Store hours: Mon-Sat 10-5, closed Sunday. Cathleene Tokish Owner

(See also Apopka, Clermont, Deland, Kissimmee, Orlando, Lake Mary, Orlando, Orange City, Oviedo, Sanford, St. Cloud & Winter Garden)

The Sewing Studio Fabric Superstore

9605 S. HWY 17-92

Maitland, FL 32751

Toll Free: 800-831-1492

Local Number: 407-831-6488

Monday - Friday, 9am til 8:30pm Saturday - 9am til 5:30pm Sunday noon til 5pm

A great quilting department and bridal and garment sewing departments, as well as trims, notions, beads, buttons, bargains, etc. We have 4000 bolts of quilting fabric!We now carry the full line of Juki, Babylock and Brother sewing machines, sergers, embroidery machines, etc.

(See also Coral Springs, Ft. Lauderdale, Tamarac)

Sunshine Sewing Company, Inc.

new address

1821 Banks Road, Banks Business Park

Margate, FL 33063

954-971-4810

Hours: Mon, Tues, Wed, Fri - 10 am - 5 pm; Thur 10 am - 9 pm; Sat 10 am - 4 pm; Sun closed.

sewwithfay @ aol.com

(online catalog) www.sunshinesewing.com

"Sunshine Sewing is the largest Quilt Shop in south Florida with over 12,000 bolts of fine cotton fabric, hundreds of kits,more than750 quilting books and magazines,gifts, computer software, quilting patterns, and countless sewing & quilting notions. We are a Janome Sewing Machine dealer and offer a wonderful array of quilting classes. Our website has more than 50,000 images online and we ship world wide on a daily basis."

Melbourne

Boutique 4 Quilters, Inc.

2945 W. New Haven Ave

Melbourne, FL 32901

Phone: 321-768-2060

Fax: 321 768 0065

4quilters @ bellsouth.net

Hours Mon - Fri

9:30-5, Sat 9:30-4pm,

Wed till 7pm

---

Sewing Gallery

4501 N. Wickham Rd

Melbourne, FL 32935

321-253-3882

Hours: Mon-Fri 10-5, Sat 10-3

---

Quilts and Lace LLC

new as of 11/11/11

7720 N Wickham Rd, Suite 111

Melbourne, FL 32940

ph#: 321-622-8602 fax#: 321-622-8574

aira @ quiltsandlace.com

Store description: BabyLock sales and service; quilting and heirloom fabrics, lace, threads, notions, books, patterns, sewing machine and project classes, full-time on-sitefactory certified technician and Martha Pullen licensed heirloom teacher.

---

Get Smart Sewing, Inc.

closed 4/09

(formerly Red Rooster Quiltworks)

Stack Village Plaza

4970 Stack Blvd. Unit B1

Melbourne, Fl 32901

Thimbles & Threads

new location and name to ... My Quilt Shack

5575 Schenck Ave, Ste 7

Viera, FL 32955

Phone: 321-433-1948 Fax: 321-433-1971

URL: www.myquiltshack.com

email @ myquiltshack.com

Hours: Tuesday – Friday 10am – 5pm Saturday 10am – 2pm We are an authorized Janome Dealer and service center. We specialize in batiks, threads and patterns.

---

Sew Central

opened 09/11

353 E. Merritt Island Cswy.

Merritt Island, FL 32952

Phone: 321-338-2959 Fax: 321-452-8772

info @ sewcentral.net www.sewcentral.net

Hours: M-F 10:00am-6:00pm Sat 10:00am-4pm Sew Central isan authorized Husqvarna Viking dealer, sales and service. All machine sales include FREE owner classroom instruction. We carry a full line of top quality quilting cotton as well as fashion fabrics. We carry top brands including Anita Gooddesign embroidery, Robison Anton, Mettler, Seracor and Sulky threads as well asa full line of sewing and quilting notions, rulers and patterns. Our main passion is classroom instruction. We offer classes for every level of sewing--beginner to classic couture and sloper design. We built our shop to have large classrooms which can be divided as needed. We have excellent audio/visual capabilities which enables our teachers to offer professional instruction for even the simplest class. Check our website at www.sewcentral.net for a full calendar of events and classes.

Miami

The Quilt Scene

closing May 23, 2011

8785 SW 132 Street

Miami, FL 33176

---

Out Quilting, LLC closed

103 East Lucy Street, Unit #133

Florida City, FL 33034

---

By the Yard closed 2008

9849 SW 184 ST

Miami, Fl. 33157

Moultrie, GA

Suzanne's Quilt Shop

closed 2017

9 First Street S.E.

Moultrie, GA 31768

(See also Fruitland Park, Howey-in-the-Hills, Leesburg)

Sew-Mini Things new address 5/11

3820 N HWY 19A

Mt Dora, FL 32757-2220

352-483-0082

Hours: Tues 9a-4p W&F 10a-4p,Thur 10a-8p, Sat 9a-1p

We are Central Florida's only Elna, Singer, Juki and Babylock Authorized Dealer providing sales, service and support. Shop us last when you're shopping for that new machine We offer select fabrics from Northcott, Red Rooster, RJR, In The Beginnings, Timeless Treasures, Robert Kaufman, Blank Quilting, Clothworks and more Join our email list and get a discount every day on fabrics, select notions and most accessories -- http://www.sewphisticated.net We offer "guild" members 10% off also. This means you could get 20% off or more every day. See store for details. Contact: Stuart Kingsew @ sewminithings.com

---

Quilting Friends closed

947 N. Donnelly Street

Mount Dora FL 32757

Naples

S.E.W. Studio

Greentree Shopping Center

2360 Immokalee Road

Naples, Fl. 34110

239-598-3752

---

Flash Sew and Quilt

1575 Pine Ridge Road #13

Naples, Florida 32109

239-304-8387

The sew and quilt shop located in the Heart of North Naples on Pine Ridge road directly behind the well known Noodles Restaurant. We are an exclusive BABY LOCK sewing, quilting, long arm, embroidery and serger center. We will offer cleaning and authorized repair for Baby Lock. We carry name brand, quality fabrics, notions, threads and Floriani threads, stabilizers and software. Floriani is discounted everyday. We offer long arm quilting by Island Girl Longarm Quilting Service and DISCOUNTS to all current Quilt Guild Members! Stop by and ENJOY Southwest Florida's Best Quilt Shop.

---

Thistledown & Co.

closed, website still active

2367 Davis Blvd.

Naples, FL 34104


http://www.thistledownquilts.com

Blog:http://thistledownblog.blogspot.com/

---

A Stitch Above

closed

11514 East Tamiami

Naples, FL 34113

(See also Baker, DeFuniak Springs, Ft. Walton, Pace, Pensacola & Crestview)

Sandy Bobbins Quilt & Fabric Shop

8546 Navarre Parkway

Navarre, FL

904-939-9338

New Port Richey

Stitch and Stash

closed in 2009

7139 State Road 54

New Port Richey, FL 34653

(See also Bunnell, Crescent City, Flagler Beach, Daytona Beach, Deland, Ormond Beach)

Seaside Sewing and Quilting

new shop 8/11

403 Mary Avenue

New Smyrna Beach, FL 32168

386-402-8995

seasidesewing @ cfl.rr.com

(See also Lady Lake, Wildwood)

Tomorrow's Treasures Too

Authorized Bernina Dealer

6122 SW State Road 200

Ocala, FL 34476

352-690-1915

Susan Rass sew @ tampabay.rr.com

---

Yards N Yarn store closed 2016, still have online sales

---

Peggy's Heirlooms of Tomorrow, Inc closed Feb 2014

Peggy Vogt Peggy's Heirlooms of Tomorrow

Premier Handi Quilter Representative

4414 SW College Rd. Suite 1510

Ocala, FL 34474

(See also Apopka, Clermont, Deland, Kissimmee, Maitland, Orlando, Oviedo, Sanford, St. Cloud, & Winter Garden)

Accent on Quilting

closed as of 9/16, will be online only after 01/17

951 N. Volusia Ave

Orange City, FL 32763

386-218-6820

Hours: Tues - Sat: 9:30am - 4:30pm

info @ accentonquilting.com

---

Bernina Sewing Centre

closed-See Lake Mary

840 Saxon Blvd, Suite 26

Orange City, FL 32763

386-774-9332

(See also Jacksonville, Fernadina Beach)

Calico Station

1857 Wells Rd.

Orange Park, FL 32073

904-269-6911

Monday-Thursday 9am til 8pm
Friday 9am til 5pm
Saturday 10am til 5pm
Sunday 12noon til 5pm

calicostationinc @ bellsouth.net

---

Country Crossroads

799-3 Blanding Blvd

Orange Park, FL 32065

904-276-1011

Tuesday - Wednesday - Friday 10 - 5 PM Thursday Noon - 5 PM Saturday 10 - 4 PM Cozy shop with a friendly atmosphere. Top quality 100% cotton fabrics. Classes and custom long-arm quilting, too.

themice @ countrycrossroad.com

(See also Apopka, Clermont, Deland, Kissimmee, Maitland, Lake Mary, Orange City, Oviedo, Sanford, St. Cloud & Winter Garden)

Wandering Stitches Quilting Studio

Bernina Dealer

5818 Hoffner Ave, Suite 905

Orlando, FL 32822

407-658-4044 407-658-4045 fax

Hours: Mon, Tues, Thurs, Fri 10am-6pm, Wed Noon-8pm, Sat 10am-4pm

APQS Dealer, Intelliquilter Dealer, BERNINA Dealer Longarm quilting, training, rentals, classes, large selection of wide fabrics, thread, and notions

---

Quilts & More

11601 S Orange Blossom Trail #106

Orlando, FL 32837

(321) 800-6620

---

The Good Home Quilt Company closed

5600 W. Colonial Drive #309

Orlando FL 32808

---

Cornerstone Quilt Shop closed 12/14

5953 E. Colonial Drive

Orlando, FL 32807

Located just east of 436 across from Home Depot

---

Quilters Cove closed 2017

2500 Curry Ford Rd.

Orlando, FL 32806

(See also Bunnell, Crescent City, Flagler Beach, Daytona Beach, Deland, New Smyrna Beach)

Byrds Nest Quilt Shop

156 E. Granada Blvd.

Ormond Beach FL 32176

386-615-8789

byrdsnestquilt @ bellsouth.net

We have over 4000 bolts of beautiful cotton fabrics, notions, patterns and books. Now open Mon-Sat 10-5 From I-95 take Hwy. 40 toward the beach, we are right across the street from Outback Steakhouse.See our second location here

(See also Apopka, Clermont, Deland, Kissimmee, Maitland, Lake Mary, Orlando, Orange City, Sanford, St. Cloud & Winter Garden)

Wren's Nest Quilt Shop closed January 2016

320 North Central Ave

Oviedo, FL 32765

407-278-3030

---------------------------------

Bernina Sewing Centre closed, See Lake Mary

1115 Vidina Place Suite 121

Oviedo, FL 32765

407-366-8200

melsews @ aol.com

(See also Crestview, Ft. Walton, Navarre, Pensacola)

The Quilting Station - Pace closed

4507 Chumuckla Hwy.

Pace, FL 32571

Palatka

Miss D's Quilts

305 St. Johns Avenue

Palatka, Florida 32177

386-385-5678

fabric, notions, patterns, long-arm quilting, Handi Quilter Dealer.

---

Lemon Street Studio closed July 2010

322 St. Johns Ave.

Palatka, Florida

---

Abba's Quiltery

closed

308 Azalea Plaza

Palatka, FL 32177

Palm Bay

See Melbourne

Palm Beach Gardens

Laura's Sewing & Vacuum

3922 Northlake Blvd.

Palm Beach Gardens, FL 33403

561-799-5228

Store Hours: Mon-Sat, 10-5

http://sewwithlaura.com/ (they are expanding their fabric and quilting supplies)

Palm Coast
See Flagler Beach

Palm Harbor

Quilters Haven & More

moved from Ellenton to Palmetto in 2010

925 10th St. East

Palmetto, FL 34221

Barbara Raguso

941-729-0511 or 800-775-4445

Hours: 9:30-5 M-F, 9:30-4 Sat., Summer: Tues-Sat 9:30am - 4pm, closed Mondays till November

---

The Coastal Quilter shop closed, still doing LongArm quilting & custom work

941-465-1292

http://www.coastalquilter.com/index.html

(See also Blountstown)

Quilting by the Bay

2303 Winona Drive

Panama City, FL 32405

850-215-7282

Website: www.quiltingbythebay.com

Hours: 9:30am - 5:30pm CST Monday - Friday 9:30am - 4:30pm CST Saturday The shop carries around 2800 bolts of blenders, collections and handpaints, novelties and has a terrific selections of flannel (there is over an entire room devoted to flannel). Good selection of books, pattens, thread and notions. In addition, the shop also carries fabric and supplies for wool projects - both rug hooking and felted wool projects.

(See also Baker, Crestview, DeFuniak Springs, Ft. Walton, Navarre, & Pace)

A & E Pharmacy, Fabric & Craft Center

923 North New Warrington Road

Pensacola, FL 32506-4250

850-455-0112

---

Martelli Sewing, Quilting & Embroidery Solutions

5450 North W Street

Pensacola, Florida 32505

(one block north of Navy & Barrancas/Gulf Beach Hwy intersection)

850-433-1414

---

Quilt Corner closed

805 East Gadsden Street

Pensacola, FL 32501

(See also Brandon, Brooksville, Clearwater, Dade City, Dunedin, Land O'Lakes, Lutz, Tampa, Temple Terrace, Zephyrhills,

Inspire Quilting & Sewing

101 N Collins

Plant City, FL 33563

813-704-4867

Inspire! Quilting & Sewing in the historic section of Plant City, is Florida's newest destination shop. The store has 4600 square feet of beautiful 100 % cotton fabrics from the leading designers of the quilt world. The store is bright, airy and inviting and full of the latest notions, books, patterns and fabrics. We have a large classroom where we host classes and sewing groups. We are an authorized BROTHER dealer. So we also can meet your machine embroidery needs. Check us out on our inspirequiltingandsewing.com or our Facebook page: https://www.facebook.com/InspireQuiltingSewing

---

Quilters Square

closed

109 W. Dr. MLK Blvd.

Plant City FL 33566

---

JLMM Quilt & Fabric Shop

closed

114 West Reynolds Street

Plant City, Fl, 33563

(See also: Harbour Heights, Punta Gorda)

Quilts n' More

822 Tamiami Trail, Unit #2

Pt. Charlotte, FL 33953-3068

941-255-9330

quiltsnmore @ centurylink.net

new email 02/2011 www.quiltsnmore.net

---

Expert Sewing Center

1900 Tamiami Trail #114

Port Charlotte, FL 33948

941-766-7118

Port St. Joe

Needles and Thread, Inc

closed as of 5/2007

212 Williams Ave

Port St. Joe, FL 32456

(See also Boca Raton, Greenacres, West Palm Beach,

Pam's Fabric Nook opened Nov '13
8631 S US HWY 1
Port St Lucie, FL 34952
772-800-3019
Email pamsfabricnook@gmail.com
website pamsfabricnook.com

---

Keepsake Quilt Shoppe closed as of 7/2011

10778 S. Federal Highway (Sandpiper Plaza)

Port St. Lucie, FL

(See also: Harbour Heights, Port Charlotte)

The Golden Thimble

closed - website still active

25201 Marion Avenue

Punta Gorda, Florida 33950

www.55yearsyoung.com/goldenthimble

---

Aunties Quilt Shop

closed

1080 Taylor St. #112 (Across from the Train Depot)

Punta Gorda, FL 33950

Rockledge

(See also Cocoa, Merritt Island)

The Quilt Place

575 Barton Blvd

Rockledge, Fl 32955

321-632-3344

Open 6 days a week 10:00am - 5:00pm. Over 12,000 bolts of fabric, patterns, books etc. Long arm quilting service with good turn around time.

shop @ thequiltplace.com

---

Fabric...Fabric...Fabric

1235 Florida Ave, Rockledge FL 32955


A brand new store and a brand new way of shopping
Every Fabric- Every Day
Only $8.00 a yard and under
No Waiting for Sales. No Coupons Necessary!!!
All first run, top name fabrics from companies like Moda, Robert Kaufman, Hoffman and more.

Monday - Saturday 10:00-5:00
321-338-2934

---

Quilting Folks Sewing Gallery New address

3100 Suntree Blvd
Rockledge, FL 32955

321-631-8601

321-253-3882

FLQuilts @ AOL.com

Hours: Mon-Fri 10-5, Sat 10-3

Sanford

(See also Apopka, Clermont, Deland, Kissimmee, Maitland, Orlando, Orange City, Lake Mary, Oviedo, St. Cloud, & Winter Garden)

Fireside Quilt Shop & Gifts

closed summer 2011

1301 South Park Road

Sanford FL 32711

(See also Ft. Myers)

Three Crafty Ladies, Inc

1628 Periwinkle Way

Sanibel, FL 33957

239-472-2893

info @ threecraftyladies.com

Mon-Sat 10:00-5:00 Three Crafty Ladies has about 1500 bolts of cotton fabric for quilting, notions, patterns, books, beads and fibers. We specialize in tropicals, batiks, brights, and "Florida" fabrics with a lot of shell, fish and water prints. In addition to Quilting we are a craft shop carring rubber stamps, shell craft, decorative painting,art supplies and gifts.

Sarasota

(See also Bradenton, Ellenton, Palmetto)

Alma Sue's Quilt Shop

3667 Bahia Vista Street

Sarasota FL 34232

941-330-0993

Hours 9-5 daily, closed Sunday. featuring fabric lines Kaffe Fassett, Laurel Burch, Moda Marbles, Makower UK, vintage 20's & 30's. Hand quilting by Amish stitchers in the shop on old-fashioned frame. Custom made quilts or we can finish Grandma's blocks for you. Quilt restoration and repair. Make Alma Sue's your quilt destination in Sarasota.

---

Sew Worth It!

5567 Palmer Crossing Circle

Sarasota, FL 34233

941-924-5600

---

Expert Sewing Center

6520 S Tamiami Trail

Sarasota, FL 34231

941-925-2000

http://sewingsupplywarehouse.com/

---

A Quilter's Stash

6388 Lockwood Ridge Road

Sarasota, FL 34234

941-351-5559

Hours: M-F .. 10-5 Sat .. 10-3 Please call me if you have any questions! Thanks sew much! Linda Snyder, Owner

---

Crazy Quilter's
Fabrics & Notions
711 Shamrock Blvd
Venice FL 34293
941.451.8959


www.crazy-quilters.com
https://www.facebook.com/CrazyQuilters?ref=br_tf

email sewing@crazy-quilters.com

Shop hrs: Tuesday-Saturday 10a-3p

Classes Available

---

Cotton Patch Quilt Shop

moved to Bradenton,

See Bradenton

---

The Modern Sewist - Opened November, 2016
6585 Gateway Avenue
Sarasota, FL 34231
941-706-3846

Website: themodernsew.ist
Email: info@themodernsew.ist
Instagram: @themodernsewist
Facebook Group: https://www.facebook.com/themodernsewist/
Facebook Group: https://www.facebook.com/groups/modernsewist/

Hours: Tuesday-Saturday 10am - 6pm

Owner Karis Hess and Manager Jenni Engleman will greet you with enthusiasm, exuberance and expertise in their new fabulous shop in the Gulf Gate area in Sarasota.

The Modern Sewist is a boutique quilt shop carrying the modern and contemporary fabrics you have been craving and unable to find elsewhere! Some of our most popular collections come from: Tula Pink, Carolyn Friedlander, Cotton+Steel, Alison Glass, Hoffman Me+You Batiks, Kona Solids, Moda Grunge, Carrie Bloomston, Elizabeth Hartman and more!! We also have a lovely variety of patterns, notions and books and don't forget to check out our unique gift items when you visit. Our growing class list includes Beginning Quilting; Stuffies; Handbags & Accessories, Teen Sewing Series; Paper Piecing; and a Slow Stitch Lounge for handwork. We are always excited to hear about the classes and fabric you are most interested in!

---

A Quilter's Journey closing 12/16

7632 Lockwood Ridge Rd

Sarasota, FL 34243

941-355-5656

aquiltersjourney @ verizon.net

Hours:

Monday - Thursday 10:00 - 5:00
Friday and Saturday 10:00 - 4:30
Closed on Sunday

We are located in the Lockwood Village Plaza on the corner of Tallevast and Lockwood Ridge Rd

Spring Hill

Bayside Stitches Quilting Shop closed 2017

5164 Commercial Way

Spring Hill, FL 34606

St. Augustine

Bee's Quilt Shop & Studio

1690 US 1 South

St. Augustine, FL 32084

We have easy access and lots of parking. (just north of SR 312 between Home Depot & Target)

904-826-4007

Our hours are M, T, W, F, & Sat 10-5:30, Thurs 10-7pm and closed on Sundays. 

 

We carry lots of bright beautiful fabrics, teach classes and offer long arm quilting.

"Like" us on Facebook and see what the "Buzz" is all about at Bee's Quilt Shop & Studio.

---

Magrieta's Quilt Shop storefront is closed, online only

904-829-3137

magrieta @ customquilting.net

http://www.magrietasquiltshop.com/

Quilts, quilt shop, quilt store, quality fabric, patterns, kits, notions, supplies, books on quilting, moda, united notions, blank quilting, hoffman fabrics, quilting treasures,batik textiles, henry glass, kona bay, michael miller, robert kaufman, rjr fabric, timeless treasures,...

---

Simply Sew

closed 2009

2484 US Highway 1

St. Augustine, FL 32086

(See also Apopka, Clermont, Deland, Kissimmee, Lake Mary, Maitland,Orlando, Orange City, Oviedo, Sanford & Winter Garden)

Lillie's Quilting Loft

closed Summer 2012

315 Commerce Center Drive

St. Cloud, FL 34769

(Behind the Walmart)

(See also Clearwater, Dunedin, Gulfport)

Flip Flop Quilt Shop

1010 Central Ave, #105

Saint Petersburg, FL 33705

727-821-4946

Come visit our friendly shop filled with gorgeous batiks, lots of fresh, bright prints, several lines of blenders and beautiful solids along with a great selection of notions, patterns and books.

---

Jay's Fabric Center

801 Pasadena Avenue South,

St. Petersburg, Florida 33707
(727) 381-6600

STORE HOURS: Monday thru Saturday 9:00 a.m. to 5:30 p.m.

---

The Quilting Bee closed

8842 4th St N

St. Petersburg ,FL 33702-3124

Sebastian

Marilou's Quilting and Sewing Center

8802 N US1

Sebastian, FL 32958

772-589-0011

772-589-5682 (Fax)

Quilting2125 @ aol.com

Hours: M-F: 10am-6pm, Sat: 10am-4pm, Closed Sundays About 1,500 bolts of 100% cotton material perfect for making quilts. Fabrics from names such as: Kona Bay, Bali, Hoffman, RJR, Benartex, P&B, and Moda. We also carry Husqvarna Viking and White sewing machines. We carry many books. We also have a long-arm Gamill Quilting machine for us to help you finish your masterpiece.

(See also Lake Placid)

Crafty Quilter Inc.

new address

13221 Highway 98

Sebring, FL 33876

941-382-4422

shdee @ strato.net

Stuart

JaM Patch Quilt Shop

closing end of May 2011, still have website

932 Central Parkway Stuart, FL 34994

(See also Citra, Ocala, Wildwood)

Simply Sew Boutique closed 2015
13685 S US Hwy 441 Unit 8
Summerfield, FL 34491
(352) 307-9355

www.simplysewboutique.com
www.facebook.com/simplysewboutique

Hours: Tueday-Friday: 10am to 4 pm
Saturday: 10am to 3 pm

Whippoorwill Station closing 3/12

7655 SE 126 Place

Belleview, FL 34420

(See also Blountstown)

Bernina Sewing Connection

1400 Village Square Blvd.

Tallahassee, FL

(next to Fresh Market)

850-386-7387

A machine for every budget.

Bernina, Happy, TinLizzie 18

Authorized Sales & Service

Classes (novice to pro);fabric,Threads,quilting supplies, notions

Mon.-Fri. 10:00 a.m. - 6:00 p.m.,Sat. 10:00 a.m. - 4:00 p.m.

Major Credit Cards Accepted

---

Crafty Threads

we've moved! 2017

Crafty Threads has MOVED (from Tampa)!

Now located at 3982 Elysian Ct., Tallahassee, FL.

Same phone number, email & website!

813-855-3066 888-74-QUILT

Hours: M, W, Th, Fri: 10am to 6pm Tuesday: 10am to 9pm Saturday: 10am to 3pm A Welcoming Place to Shop and Sew. Quilting and sewing headquarters for fabrics, patterns, notions, batting, supplies and everything quilters need. Longarm quilting service on site. Classes and clubs. Parking available. Bus groups welcome, advance notice appreciated. Fabrics: Batik Textiles, Benartex, Blank Quilting, Clothworks, Henry Glass, Hoffman, Kaufman, Moda, Quilting Treasures, RJR, Red Rooster, South Sea Imports, Timeless Treasures, Wilmington Prints, and more. Wide back fabrics. Cuddle fabrics, rayon batiks and knits.

Contact Barb: mail @ craftythreads.com

---

The Quilting Patch

closed in 2009

2957 Capital Park Dr. #2

Tallahassee FL 32301

---

Sew Faire closed 2013

1989 Capital Circle NE Suite 1

Tallahassee FL 32303

sewfaire @ hotmail.com

(See also Coral Springs, Ft. Lauderdale, Margate)

Cynthia's Fine Fabrics

8126 N. University Drive

Tamarac, Florida 33321

Phone: 954-724-2900 FAX: 954-726-6699

Located on University Drive, 1 mile South of Atlantic Blvd. On the Southeast corner of 82nd Street Between Atlantic & McNab Sunflower Shopping Plaza Store Hours: Monday - Saturday 10am til 5pm Evenings by appointment Not a Quilt Shop, but has some cotton fabrics. Lots of specialty fabrics - great for Crazy Quilting. Threads, buttons and trims for embellishments. Fine fabrics from around the world, hard to find buttons and zippers. Hands-on sewing classes taught by top notch instructors. Authorized PFAFF dealer and also repair all makes and models of sewing machines and sergers. http://www.cynthiasfinefabrics.com

Cynthia @ cynthiasfinefabrics.com

(See also Brandon, Brooksville, Clearwater, Dade City, Dunedin, Land O'Lakes, Lutz, Plant City, Temple Terrace, Zephyrhills)

Keep Me In Stitches

4237 W Kennedy Blvd

Tampa FL 33609-2230

813-282-1526

---

Keep Me In Stitches

10459 Ulmerton Road

Largo, FL 33771

727-648-2490

---

Tampa Bay Sewing Center

12635 Citrus Park Drive

Tampa, FL 33625

813-792-1855

---

Happy Apple Quilts/Florida Quilting Center
13013 W. Linebaugh Ave
(in Westchase Commons)
Tampa, FL 33626

813-925-9037


twinquilter @ gmail.com


www.happyapplequilts.com
https://www.facebook.com/happyapplequilts/
https://www.facebook.com/floridaquiltingcenter/

Hours: M, W, Th, Fri: 10am to 5pm Tuesday: 10am to 7pm Saturday: 10am to 3pm
Located in Westchase Commons just east of the intersection of W. Linebaugh Ave and Race Track Rd.
We are the Tampa quilting and sewing headquarters for fabrics, patterns, notions, batting, supplies and everything quilters and sewing enthusiasts need. Expert, friendly customer service with 2,500 bolts of fabric. We create Custom T-shirt Quilts. Experience a wide variety of classes in our large, comfortable classroom.
100% cotton quilt fabrics. Brights, modern and batiks are our specialty. Fabrics by Art Gallery Fabrics, Benartex, Blank Quilting, Dear Stella, Henry Glass, Hoffman, Kaffe Fassett, Marcus, Michael Miller, Moda, Northcott, P&B Textiles, Quilting Treasures, Riley Blake, RJR, Robert Kaufman, Studio E, Timeless Treasures, Westminster, Windham and more. We carry the complete collection of Hoffman 1895 batiks. Huge selection of wide back fabrics.


Happy Apple Quilts is the home of the Florida Quilting Center, where we provide long arm quilting services, longarm rental and longarm training for all longarm quilters – beginner or experienced – regardless on brand of longarm you use. We are the Florida dealer for Innova Quilting Systems. Longarm supplies and notions. Superior and Perma Core threads. Red Snappers. Quilter's Dream batting. Hobbs batting by the yard.
Plenty of convenient parking. Busses and groups welcome, advance notice appreciated.


Happy Apple Quilts is a sponsor of Stitcher Paradise – Florida's Summer Quilting Event

---

Bernina Pfaff Sewing Center closed and moved to Temple Terrace

14976 North Florida Avenue

Tampa FL 33613

813-969-2458

(See also Brandon, Brooksville, Clearwater, Dade City, Dunedin, Land O'Lakes, Lutz, Plant City, Tampa, Zephyrhills)

Bernina Pfaff Sewing Center

5405 E Fowler Ave
Temple Terrace, FL 33617

813-969-2458

Or find us on Facebook
http://www.facebook.com/pages/Bernina-Pfaff-Sewing-Center/168108416546162

"Delivering Superior Service" Everyday in Everyway

---

Heritage Quilt & Needlework

retail shop is closed 2010, but the website is going strong..See below!

10939 N 56th Street

Temple Terrace, FL 33617

heritagequilt @ verizon.net

Our main activity now will be vending a various quilt shows across the southern and eastern states. Owner: Betty Sadow

Titusville

Kathy's Quilt Studio new shop 12/2015
4527 S Hopkins Ave
Titusville, FL 32780

Telephone: 321-529-0117


Email: kathysquiltstudio@yahoo.com
webpage: www.kathysquiltstudio.com
Facebook: http://www.facebook.com/KathysQuiltStudio
Etsy: Kathy's Quilt Studio by KathysQuiltStudio

Shop Hours: Tuesday through Friday 10a.m. -7p.m. and Saturdays 10a.m. - 6p.m.

I owned a shop in New England but due to my husband being active duty military we moved to Florida for our final station. I reopened in the Space Coast in December 2015. I have been quilting since I was 12 and love everything about quilting. We sell notions, fabric, batting, custom embroidery and provide classes! We participate in Row by Row and will also be participating in Row by Row Juniors!

---

ABC Sewing Studio closed

1915 Knox McRae Drive

Titusville, FL 32780

---

River Road Mercantile

closed

342 S. Washington Ave

Titusville, FL 32780

---

Ultimate Sewing Place

closed

1909-13 Knox McRae Rd

Titusville, FL 32780

---

Fabric Emporium

closed

3190 South Hopkins Ave.

Titusville, FL

(See also Alachua, Chiefland, Cedar Key, Gainesville)

Suwannee Valley Quilt Shoppe

Owner: Stephanie Metts

517 N. Main St

Trenton FL 32693-3423

352-463-3842

Open 10 am to 5 pm Monday thru Saturday

quiltshop @ atlantic.net

---

The Florida Quilt Museum

409 N Main St

Trenton, FL

352-463-3842

Open Wed through Sat from 11-3pm

Venice

Deborah's Quilt Basket

337 West Venice Ave

Venice, FL

(1/2 mile from the beach)

941-488-6866

Monday-Friday 10am til 5pm , Saturdays 10am til 2pmall year round Closed Saturdays - May through October

debquiltbasket @ aol.com

---

A Quilter's Country Store

opened 01/12

5115 Englewood Rd

Venice, FL 34293

located in The Dome Flea and Market Place,

941-586-8592

Hrs of operation are Friday, Saturday, Sunday 9 am until 4 pm year round. We are a small shop specializing in the "hard to find", and we carry many tried and true, and new gadgets, along with fabrics, and Superior threads. Owner: Caryl L Coss

Vero Beach

Dragon Fly Quilt Shop

1910 Old Dixie Hwy

Vero Beach, FL 32960

(off Rt 60)

772-567-9600

We are a full quilt shop, and have beautiful local hand made items and unique gifts in addition to all our 100% quality cottons, notions, books and patterns. We offer a variety of classes from beg sewing to advanced quilting classes. Day and evening and weekend classes. Christina Fratcher/owner The DragonFly Quilt Shop

---

The Quilted Lily

closed 4/12

1165 Commerce Avenue

Vero Beach, Fl 32960

behind Staples south of 12th Street

---

Flamingo Island Designs LLC

(online only)

8165-25th Street

Vero Beach, FL 32966-1336

Shop: 772-778-4294

http://www.flamingoislanddesigns.com/

We are an online only quilt store specializing in fabrics and patterns for landscape and art quilts and wallhangings. Check us out!

Wabasso

Marilou's Quilting and Sewing Center

P.O. Box 337 8802 N US 1

Wabasso, FL 32970

561-589-0011

Quilting2125 @ aol.com

Weston

Maritelas Country

Amerisuites Plaza

2205 N. Commerce Parkway

Weston FL 33326

954-385-5542 Fax 954-385-5572

Specializing in quilting and needlework supplies. Classes coming soon. Are you a teacher? Shop is looking for good, qualified teachers.

(See also Boca Raton, Greenacres, Jupiter, Palm Beach Gardens, Port St. Lucie, )

My Quilt Shoppe

closed in 2011

6901 W. Okeechobee Blvd, D-11

West Palm Beach, FL 33411

Miss Carols Quilts, Crafts, Gifts, & More... closed in 2016
Carol St. Clair

Wildwood Shopping Center
Wildwood, FL
352-748-1292
misscarolscrafts@gmail.com

(See also Apopka, Clermont, Deland, Kissimmee, Lake Mary, Maitland, Orlando, Orange City, Oviedo, Sanford, St. Cloud)

Nancy's Quilt Shop

121 W. Plant St.

Winter Garden, FL 34787

407-614-8755

nanccarter @ aol.com

http://www.quiltingbynancy.com/

I am open from 10 am until 4 pm daily Monday through Saturday. I am a Janome authorized dealer and carry the whole Janome line of sewing machines, and accessories. I carry over 1200 bolts of fabric from all the major companies including Moda, Hoffman, Timeless Treasures, and more. Ihave quilting patterns, books and quilting tools. I have a longarm quilting machine and do all types of quilting including computer patterns with the use of the computer quilter system.

Heart to Heart & More

new address 6/18

High Pointe Business Center

6310 Cypress Garden Blvd., SE

Winter Haven, FL 33884

863-298-8185

Hours

Monday - Saturday 9:00AM to 4:00PM

We have 2000-3000 bolts of fabric, notions, books and patterns, Babylock sewing machine, plus scrapbooking supplies.

hearttoheart1 @ netzero.net

---

Heartfelt Quilting & Sewing

365 5th Street SW

Winter Haven, FL 33880

863-299-3080

Hours: Mon, Wed, Thur, Fri 9:00 AM - 5:00 PM Tues 9:00AM - 9:00 PM Sat 9:00 AM - 4:00 PM

(See also Brandon, Brooksville, Clearwater, Dade City, Dunedin, Land O'Lakes, Lutz, Plant City, Tampa, Temple Terrace)

Quilters Quarters

4833 Allen Road

Zephyrhills FL

(across from Big Lots)

813-779-2615

Store Hours: 10:00 AM -5:00 PM Mon-Fri 10:00 AM -3:00 PM Sat Owner: Yvonne Pederson Specializing in: Over 1200 bolts of 100 % cotton fabric. Day and evening classes.

quiltersqrtrs @ verizon.net

ONLINE SHOPS

Red Thread Studio Opened December 2014
Online shop based in Palm City, Florida.
772-219-3991
website: RedThreadStudio.com
email: info@RedThreadStudio.com
Facebook: http://www.facebook.com/RedThreadStudioOnline
Instagram: http://www.instagram.com/RedThreadStudioOnline

Red Thread Studio specializes in quilt and needlework (hand embroidery, sashiko, cross stitch, needlepoint) kits, patterns and notions with a modern spin.
——————————